WARDJet Feed Rate Calculator
WARDJet is always looking for ways to get you the information you need to make your cutting more successful. WARDJet has developed a Feed Rate Calculator app for your Android device. Simply input your machine settings, pick your material and thickness, and it automatically calculates your Feed Rate. Find the suggested machine feed rate for your desired cut qualities. It's quick, easy, and best of all, IT'S FREE! Download the WARDJet Feed Rate Calculator today on the Google Play Market.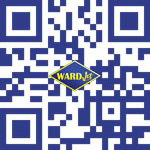 WARDJet Pendant Software
Control jog, Z-height, feed rate, and cutting speed all from your Android device. Setup and linking to your machine is as easy as taking a picture with your phone. Once installed, you can start and stop programs right from your phone or tablet. WARDJet is continuing to add features to the software and these updates will make sure you are getting the most out of your WARDJet! Contact WARDJet to learn how to add this functionality to Ikuhlu and your waterjet, then download the app to as many Android devices as you'd like on the Android Market.