CAD Platform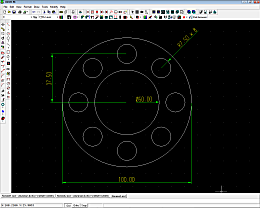 IGEMS Base module provides you with a powerful easy to use CAD system. The user interface and the action of commands are inspired by AutoCAD which means that any user with experience with AutoCAD will find it very easy to use IGEMS. IGEMS CAD allows you to create and modify geometry from scratch. You can also import DWG and DXF. Additional file support is available with the module Data Exchange.
CAM Tools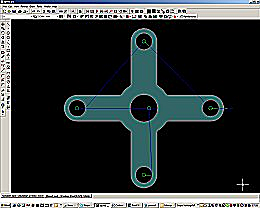 CAM Tools is a unique set of CAD commands that will save you a lot of time on preparing geometry to be machined. CAM Tools provides commands for anything from analyzing to optimize geometry.
Nesting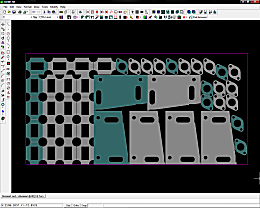 The new nesting engine is the result of our extensive experience in nesting over many years and our absolut belief that we can make the best nesting software in the world. When developing this module we have carefully looked at the latest research in the field. This knowledge has enabled us to develop what we think is one of the best nesting engines available on the market.
Supported Key Features

Multi-Sheet Nesting
Arbitrary Shaped Sheets
Multi-Head Control
Variable Number of Heads
Variable Distance Between Heads
Common Cutline Nesting
5-Axis Cutting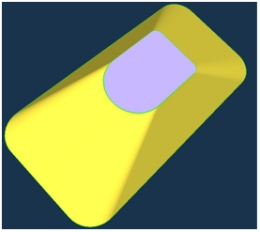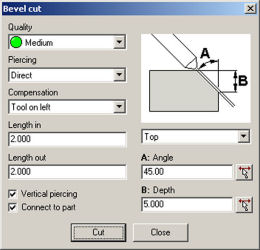 5 Axis Cutting allows you to waterjet cut chamfers in flat material. This module is excellent to use to create bevels such as for weld preparation. IGEMS Bevel cutting module is extremely easy to use unlike many other 5 axis cutting solutions. All you need to do is to enter angle and the width of the chamfer and simply apply the toolpath and postprocess it into a CNC file. The process is just as simple as machining in 2D.