WARDJet Giant Mill Installation Progress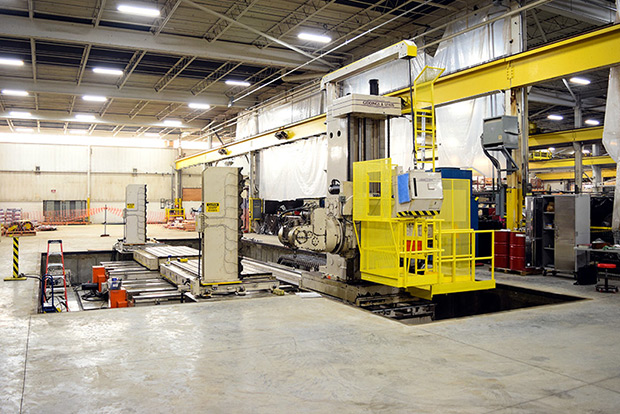 Week 35
Watch as we install our large format 5-axis mill, the largest mill housed by a waterjet manufacturer in the world. Continuing the expansion of our capabilities enables us to build bigger, build more specialized, and build more accurate waterjet cutting systems.
Installation Progress Photos
Completed Install
Week 26
Week 25
Week 21
Week 19
Week 18
Week 17
Week 16
Installing the piping for electrical cables.
Week 11
A vibration resistant material lines the foundation to increase the accuracy of the giant mill.
Week 10
The concrete is dry, the framing is being removed, and the outer perimitter of the foundation is being filled back up.
Week 9
The rebar for the walls and framing is finished and the concrete is being poured today.
Week 7
Size Comparison
Framing going up in preparation of the concrete walls.
Setting up the rebar frame that will support the concrete walls.
Week 6
Today starts the pouring of the concrete floor that will support the Giant Mill.
The framing and rebar has come a long way and soon we will be pouring the concrete floor and walls.
Week 5
Laying down rebar and framing continues today and soon we will be pouring concrete.
Today starts the process of laying down the foundation for the Giant Mill.
Week 4
This week we continue with the excavation for our large format mill installation.
Week 1
Today we broke ground for the the installation of our new mill. We are digging a 9 foot deep pit that the mill will be lowered into. When installed the operator will be able to easily walk out onto the cutting table.