About Us
We eat, sleep and breathe waterjets. We believe service is the heart of our success. We live to push boundaries and innovate cutting edge technology.
100M+
WATERJET COMBINATIONS
30+ YRS
OF CNC EXPERIENCE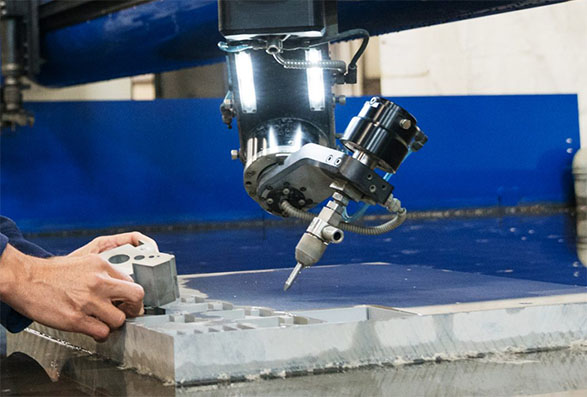 We were born in the heart of America's rust belt. Our humble beginnings taught us to focus on customer service and product quality. These lessons have enabled us to grow into a global organization. In 2018, we joined forces with AXYZ CNC Routers to form AAG Tailored Cutting Solutions. We have a vast network of technical support teams across America, Canada, Britain and Poland. Everyone of our team members is dedicated to keeping our clients growing.
Our Story
Richard Ward, the founder of WARDJet, has been working in the waterjet cutting industry since 1995. Born and raised in Africa, Richard Ward attended the University of Cape Town and began his career as a Civil Engineer. In 1991, he had the opportunity to come to the USA on a 2-year contract to manage a company. When the contract was over, Richard started his first company in his garage – one mile away from the 220,000 square foot facility where WARDJet currently operates.
Get in touch
Join our team
We are always looking for knowledgeable people who are passionate about delivering an exceptional customer experience. Let's talk!