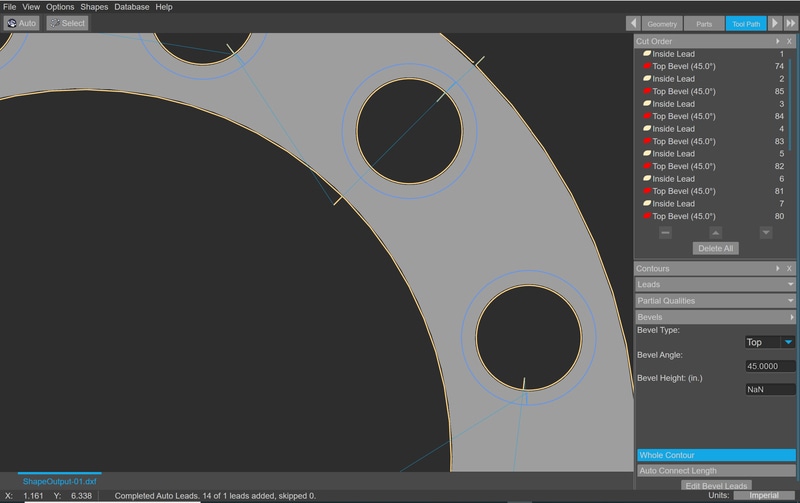 User-Friendly CAM Software
Easy-to-use, clean user interface. Accepts standard DXF files from any CAD/CAM software. Easily adjust contour cut order. Open multiple files with tabbed navigation.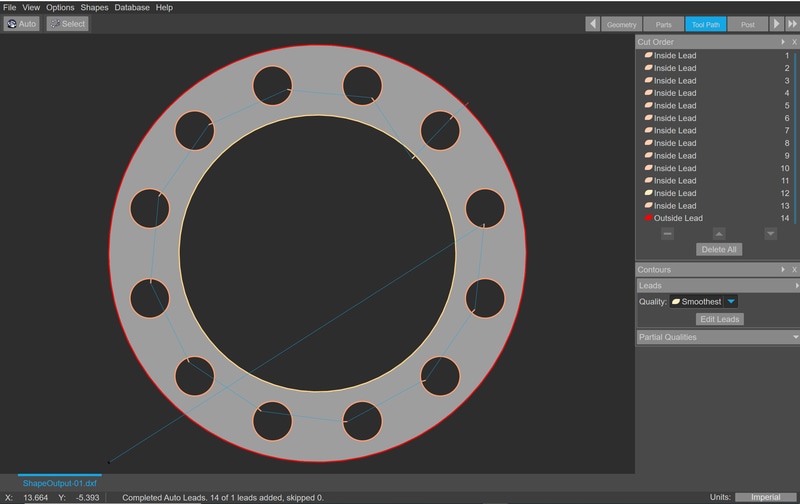 Intelligent Programming
Set your toolpath automatically without your tool crossing over any previously cut contours. Any stray contour, open contours or points will remain the color gray. This is useful if you couldn't see it before and need to delete it.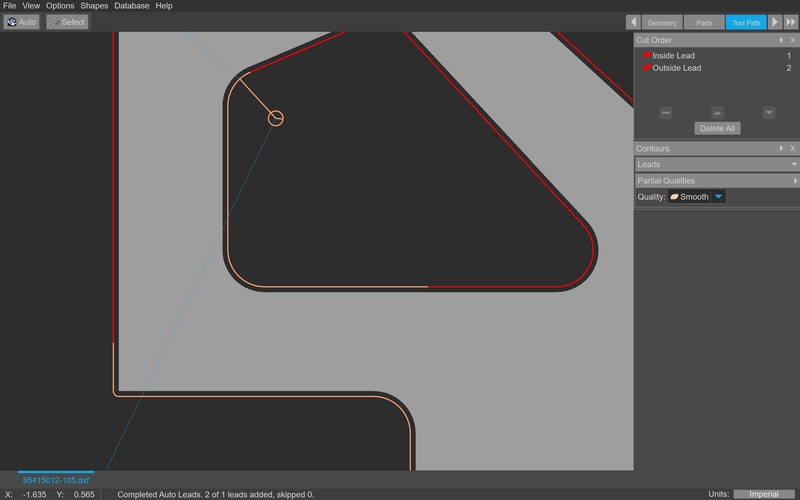 Dynamic Cutting Controls
Mark points for functions like Abrasive Pierce, Drill, Tap, Stop and User Defined functions. Choose different cut qualities for specific sections of a contour. Marking, Etching, and Slit Cutting. Custom bevel settings with a preview image so you can easily see what the bevel will look like.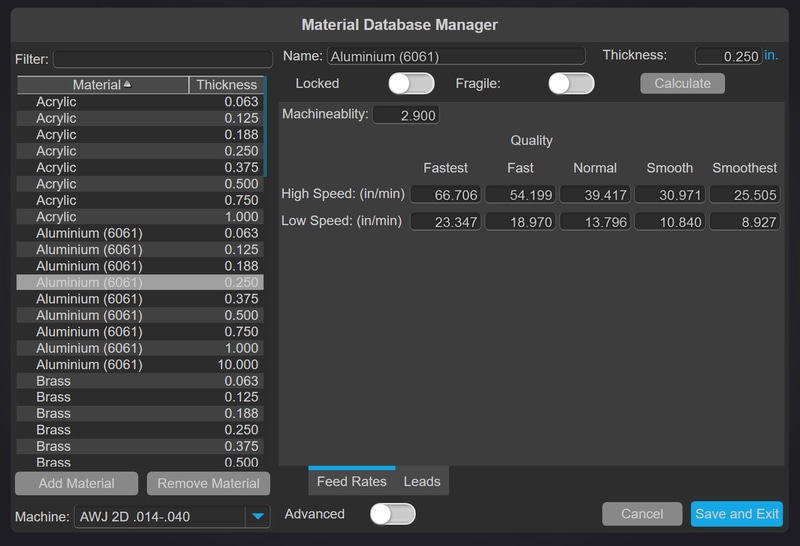 Feed Rate Calculator
Feed Rate Calculator in Material Database will adjust settings automatically based on machinability. You can also manually adjust all settings.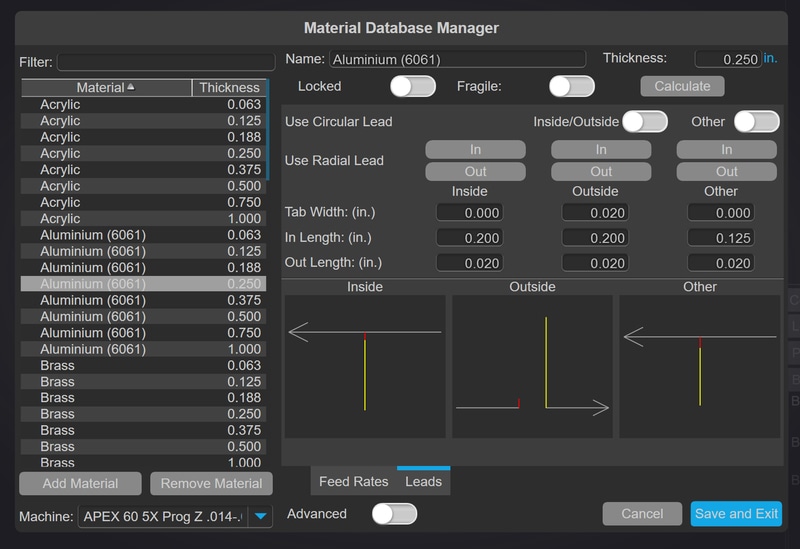 Material Database & Machine Database
With the Material & Machine Databases, you have practically unlimited control over what materials and cutting systems your programming recognizes.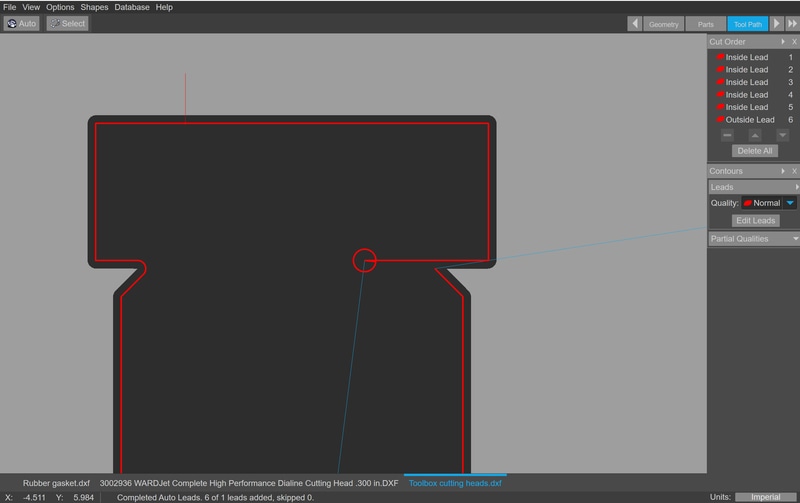 Visual Tool Offset
The visual representation of your tool offset makes it easy for you to see exactly where you will cut which allows you to see if your contour is too small for your tool to fit.
Get in touch
Join our team
We are always looking for knowledgeable people who are passionate about delivering an exceptional customer experience. Let's talk!