We have found the WARDJet AROS to be the easiest and most cost-effective way to remove abrasive from ANY waterjet tank.
The abrasive is pumped out and deposited into a reusable abrasive bag inside a storage hopper. If you are interested in also being able to recycle your abrasive and reuse it, the AROS is the front end of the WARD Pro - our abrasive recycling system. Yes, you could be recycling your own abrasive! The WARDJet Abrasive Removal Only System is built to remove abrasive and kerf material from the tank. As with all removal-only systems, drops will not be removed.
This option is a great choice to dramatically reduce the amount of shoveling and associated downtime required to empty your tank.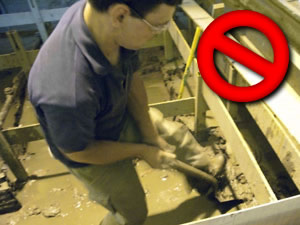 The AROS is one of our more popular accessories, and if not initially purchased with your machine, it will likely be at the top of the list once you have shoveled out your tank a few times!