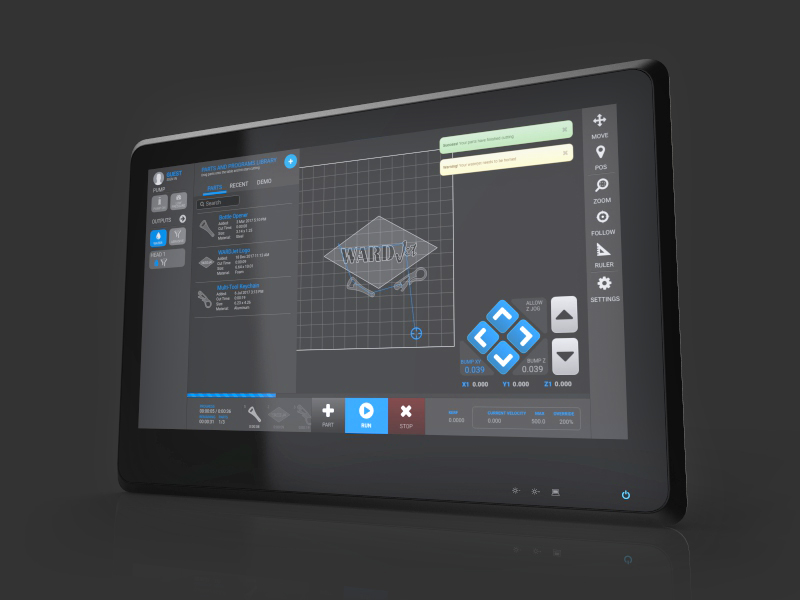 Motion Control. Reimagined.
Included standard with the A-Series, Move™ is hands down the simplest CNC software available today and features technology like drag-and-drop part loading and even part queueing.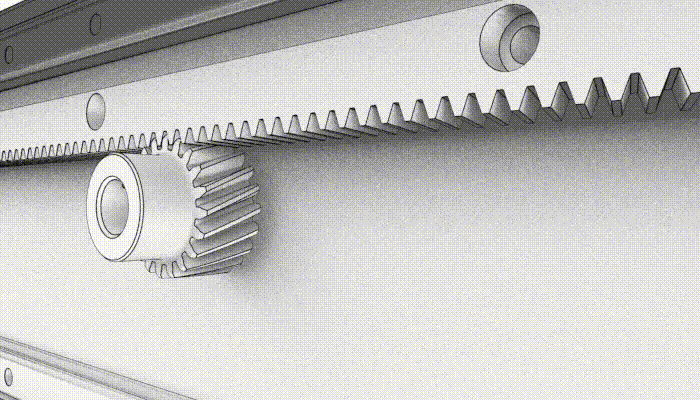 A Sturdy, Industrial Grade Drive System
Avoid Drive Slippage and Stretching
The A-Series is driven by an industrial-grade rack and pinion drive system. This results in more accurate parts – period. By using non-pliable components, the system avoids the slipping, stretching, and thermal expansion pitfalls that are common with low-cost belt driven systems.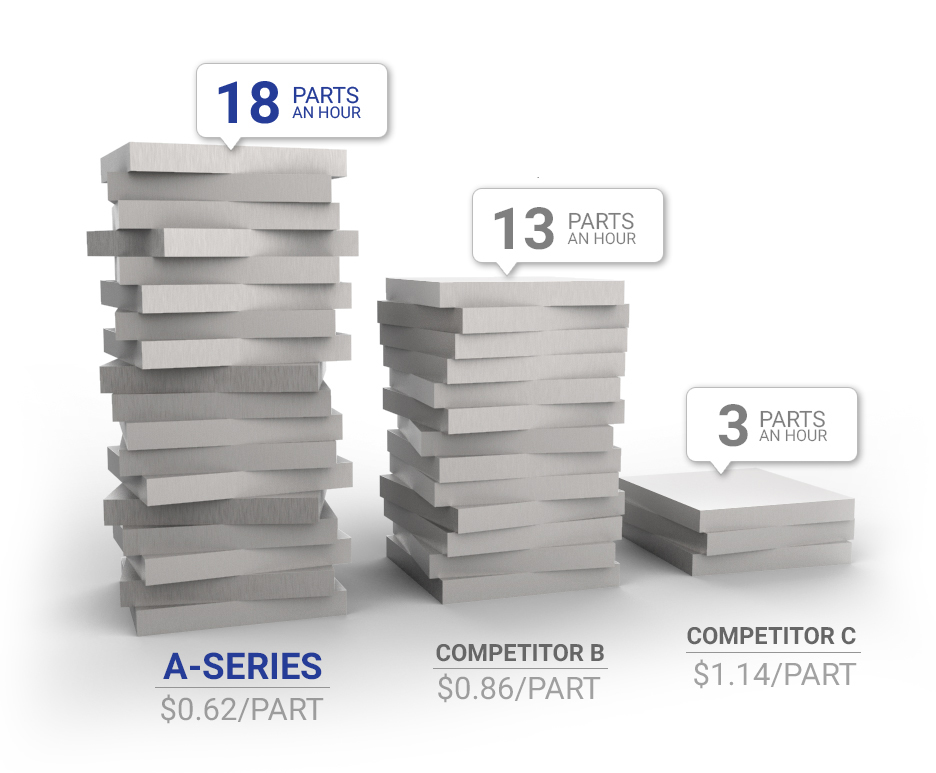 Cut More Parts for Less
Cut Material at the industry standard
The horsepower used in waterjet cutting plays a major role in the number of parts you can produce and how much each part will cost. Given a 4″ x 4″ mild steel part at 0.5″ thick, the A-Series simply outperforms the competition as an industrial-grade waterjet.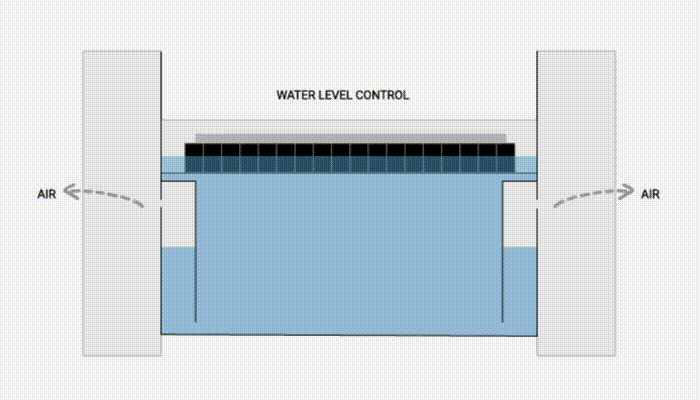 Built-In Water Level Control System
Super Quiet Waterjet Cutting
The A-Series is designed with an optional air compartment for controlling water level. Cutting underwater makes for quiet cutting – you may never want to cut above water again.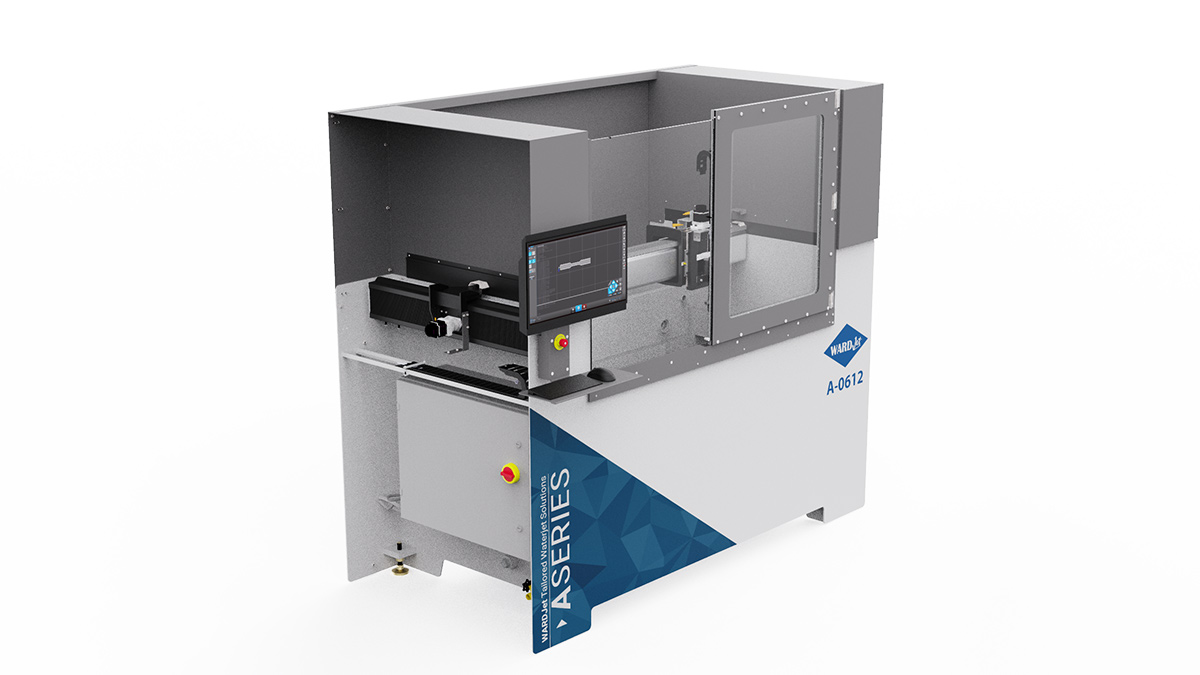 A-0612
Cutting area is 2' (0.6m) in length x 4' (1.2m) in width with 4" (.10m) in Z-Travel.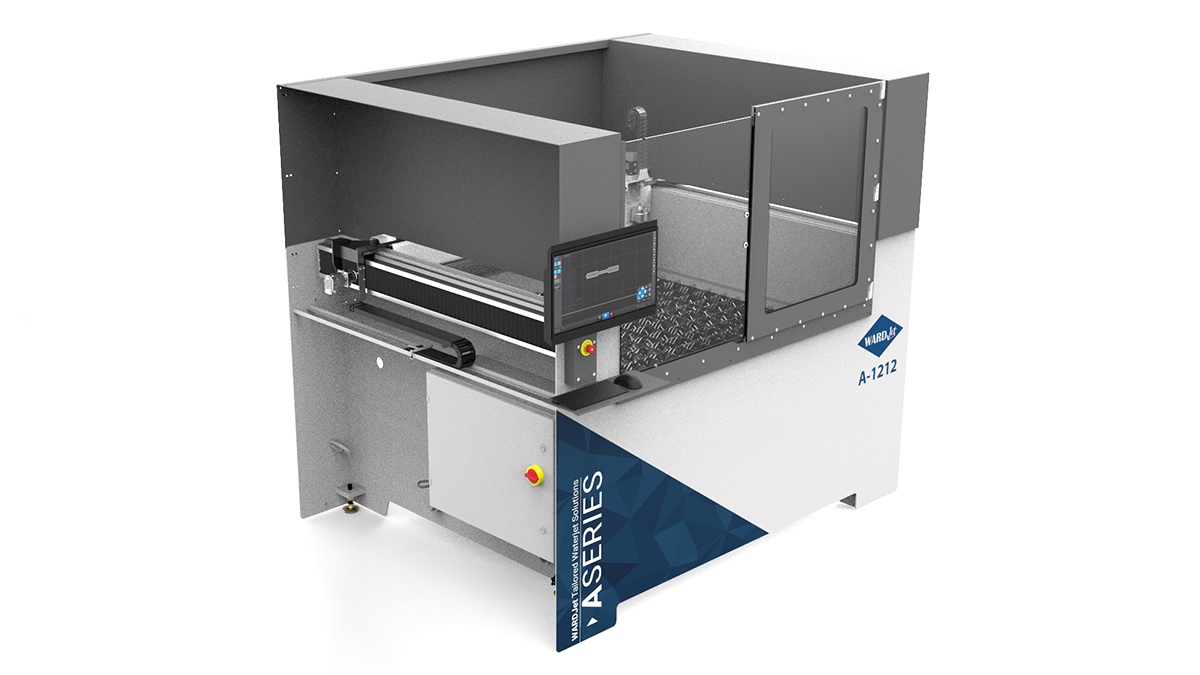 A-1212
Cutting area is 4' (1.2m) in length x 4' (1.2m) in width with 4" (.10m) in Z-Travel.
Perform Better
We invite you to learn more about how our A-Series lineup can help you perform better within your industry.
| | WARDJet A-Series | Competitor B | Competitor C |
| --- | --- | --- | --- |
| Max Material Thickness | 7" | 5" | 1" |
| Pump Pressure | 60k psi | 45K psi | 30k psi |
| Pump Power | 30hp | 20hp | 5hp |
| Material Loading Height | 36" | 28" | 38" |
| Drive Mechanism | Rack & Pinion 32" | Belt Driven 24" | Water Depth 12" |
| Meets OSHA Ergonomics Guidelines* | + | x | + |
| Industrial 0.25" Tank Wall | + | x | x |
| Enclosure Available | + | x | + |
The A-Series can cut any material from titanium to carbon fiber to concrete. It does this all in a compact, enclosed footprint. This makes it very popular for laboratory settings where floorspace is limited and the environment needs to stay clean.  
Abrasive can be added to the integrated bulk feed hopper that is attached to the side of the machine. The integrated bulk feed hopper holds about 85 pounds of abrasive – which is enough for about 120 minutes of continuous cutting depending on orifice size and abrasive settings.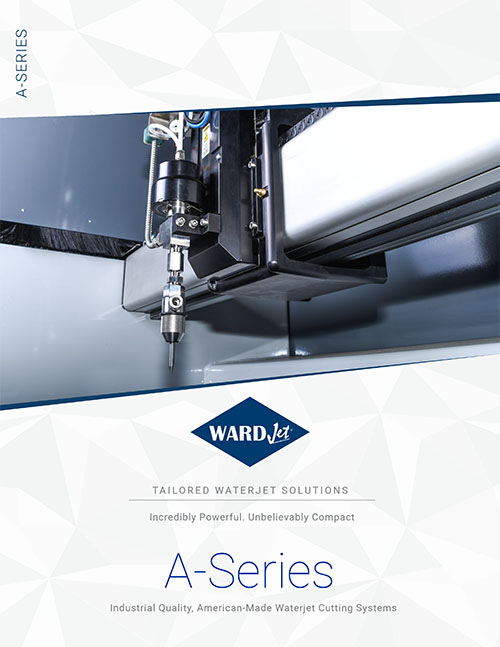 Perform Better
We invite you to learn more about how our A-Series range can help you perform better in your industry.
Get in touch
Join our team
We are always looking for knowledgeable people who are passionate about delivering an exceptional customer experience. Let's talk!