Industry
Research & Prototyping
Client
Prototyping Lab
Overview
Our client is the world's largest manufacturers of fiberglass composites. Their testing division needed to produce prototypes from a wide range of advanced materials. Our WARDJet A-Series provided the company an affordabel and powerful solution.
Fully enclosed cutting envelope keeps the work environment clean.
Compact but powerful design allows for versatility of production with limited floorspace.
Materials: Composites, Carbon Fiber, Inconel, Proprietary Alloys, Weld Coupons.
Client's Needs
Our client manufactures state-of-the-art fiberglass products by investing heavily in research and development. This R&D lab environment has limited floorspace and needs to stay clean. They needed a manufacturing technology that could handle a wide variety of materials in a compact footprint.
Our Solution
Our WARDJet A-Series has the most power per square inch in its class. This is only possible because it was designed with premium quality components. The A-Series has an enclosed cutting area which reduces noise and mess. The enclosure and compact footprint allow it to squeeze in next to other valuable lab equipment. These benefits are why this world leader chose WARDJet.
Suggested Products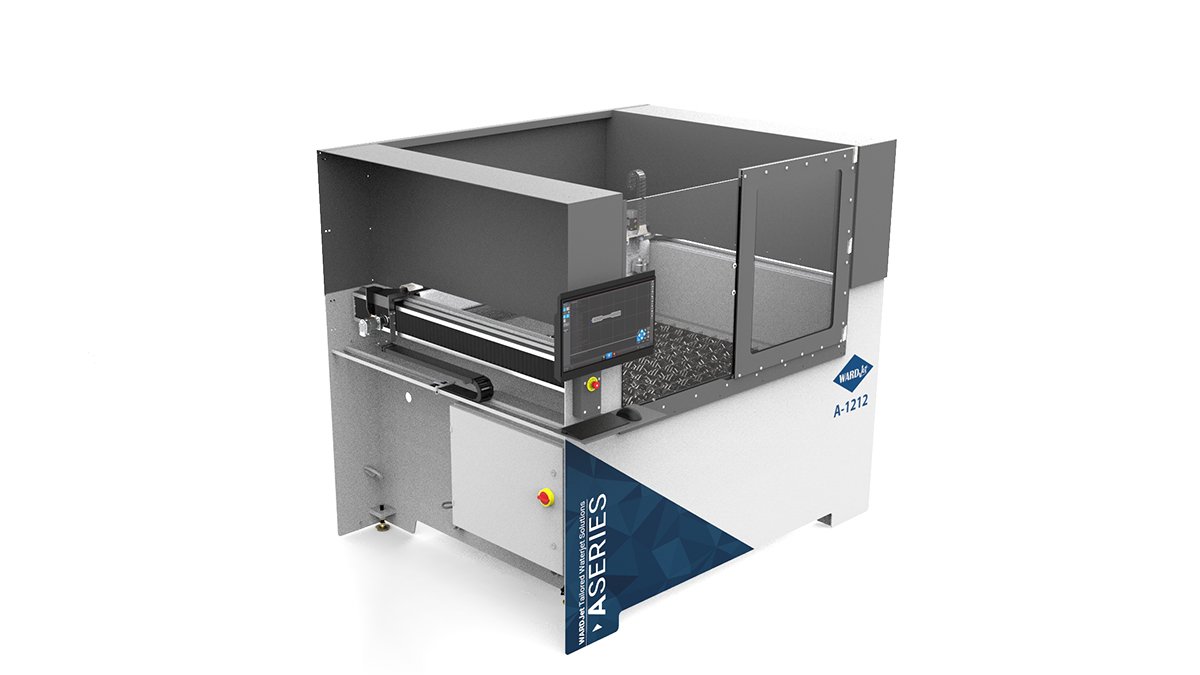 A-Series
Compact, Easy-to-Use and Fully Enclosed
Get in touch
Join our team
We are always looking for knowledgeable people who are passionate about delivering an exceptional customer experience. Let's talk!