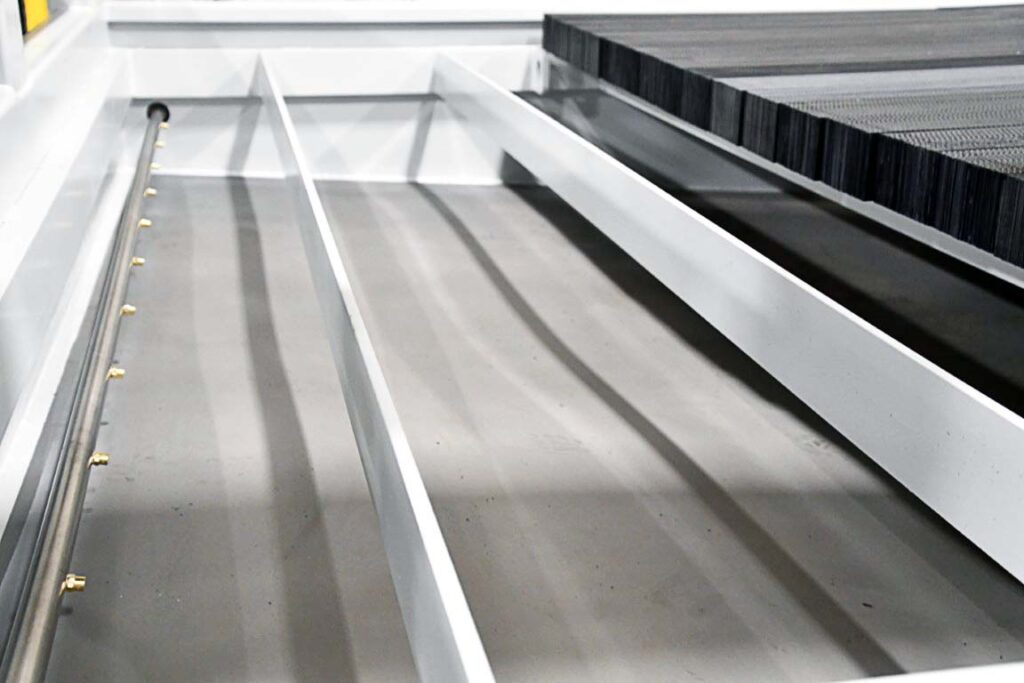 Innovative Tank Design
Made of solid stainless steel, the bottom of the sloped tank is designed specifically for water-only cutting. The slope, along with the assistance of washdown valves, focuses water to a central point at the back of the tank where wastewater can be easily collected and fed to a drain.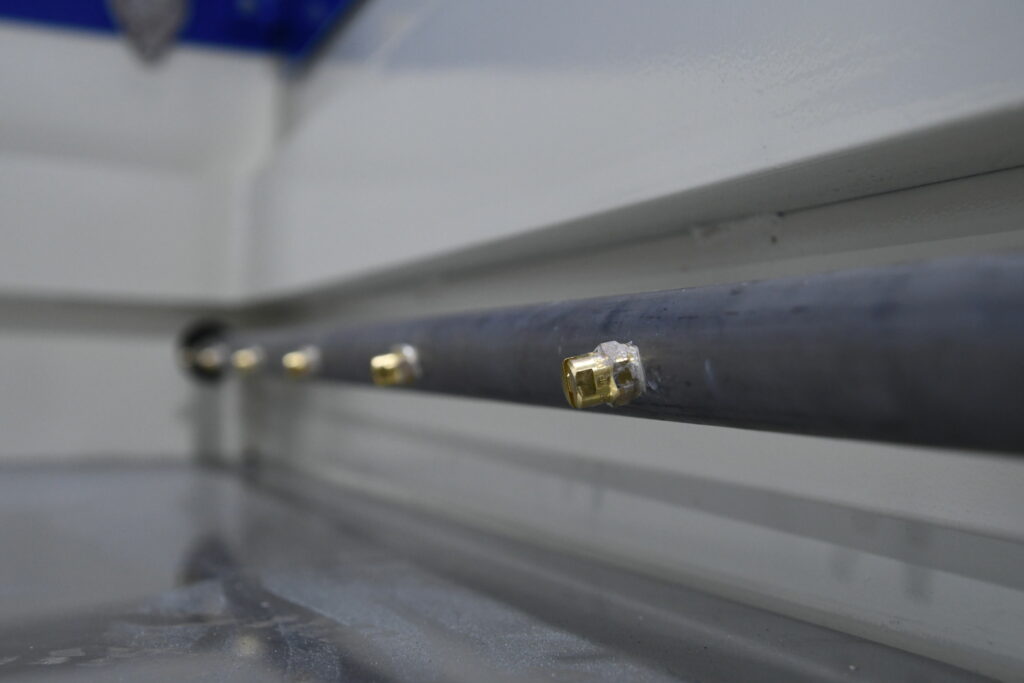 The Perfect Fit
The H-Series can be outfitted with washdown bars in the tank for zero downtime operation. The ability to tailor your wastewater system after leaving the tank, allows the machine to seamlessly integrate into your facility.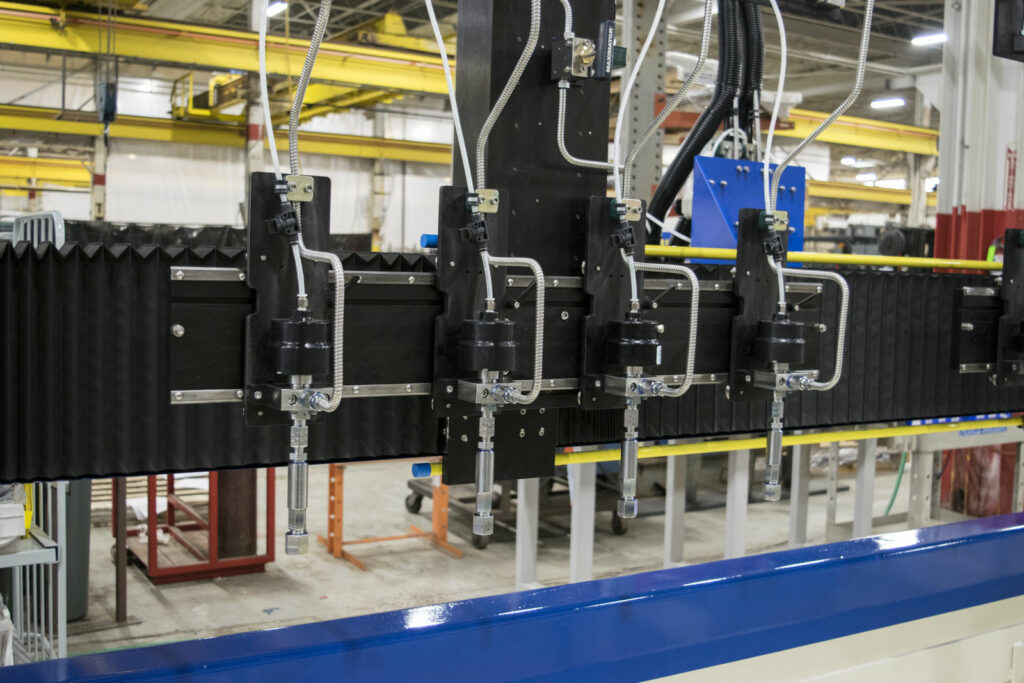 Endless Options
The H-Series can be outfitted with virtually any configuration of cutting heads imaginable. Automated spreader bars, manual spreader bars, multiple independent heads? No problem.
The H-Series elevated rail design allows for easy loading of material from all sides of the machine. The cutting surface has been raised to the height of the tank lip for ease of loading, and to allow for pass-through processing of materials larger than the cutting envelope.
The H-Series drive system uses THK ballscrews and rails for unparalleled accuracy, speed, and durability. You can be sure that your H-Series machine will stand up to your toughest applications for years and years to come.
The H-Series cutting configurations can be tailored during your initial build as well as after installation. Need to add a second or third head? We can do it. The H-Series is designed to grow along with your business.
A Complete Package
More than just a waterjet, our 30+ years of service and commitment comes "bundled" with our waterjet cutting systems. Upgradeability
Waterjet systems and accessories engineered to scale with your business Unlimited Support
Stop waiting for a technician. Maximize your uptime with remote support. Free Training
1-on-1 training with waterjet professionals for as long as you own your waterjet. Online Resources
Most comprehensive training and support documentation in the industry.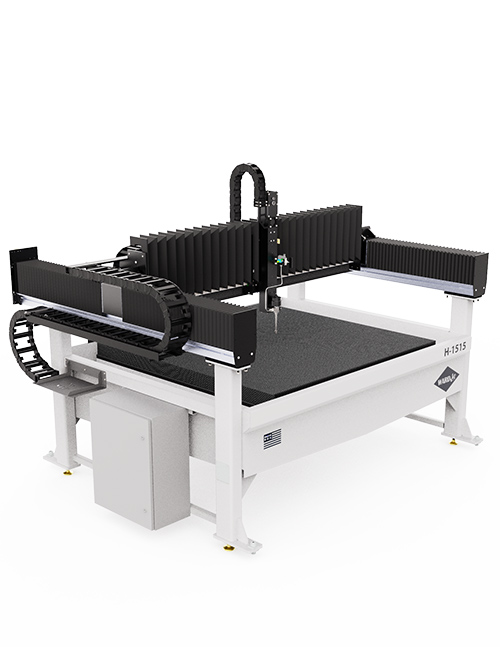 Perform Better
We invite you to learn more about how our H-Series lineup can help you perform better within your industry.
Get in touch
Join our team
We are always looking for knowledgeable people who are passionate about delivering an exceptional customer experience. Let's talk!