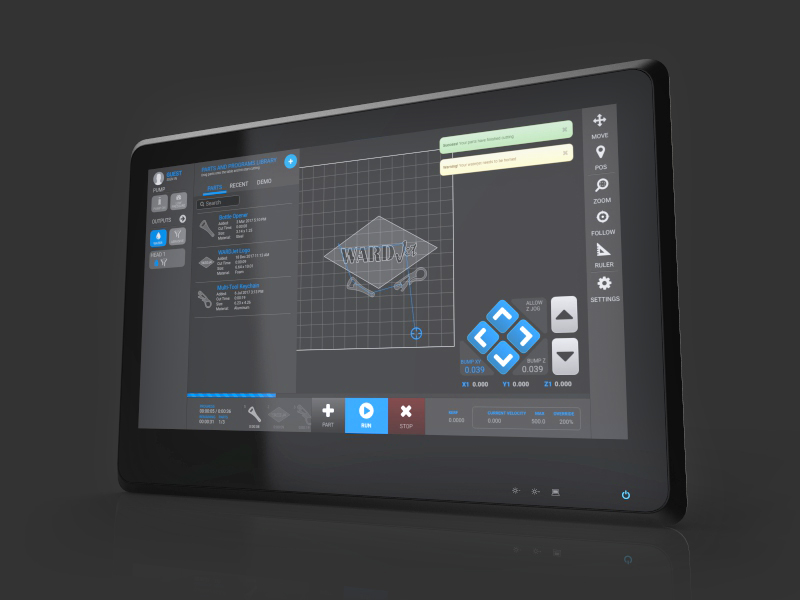 Motion Control. Reimagined.
Included standard with the M-Series, MOVE™ is hands down the simplest CNC software available today and features technology like drag-and-drop part loading and even part queueing.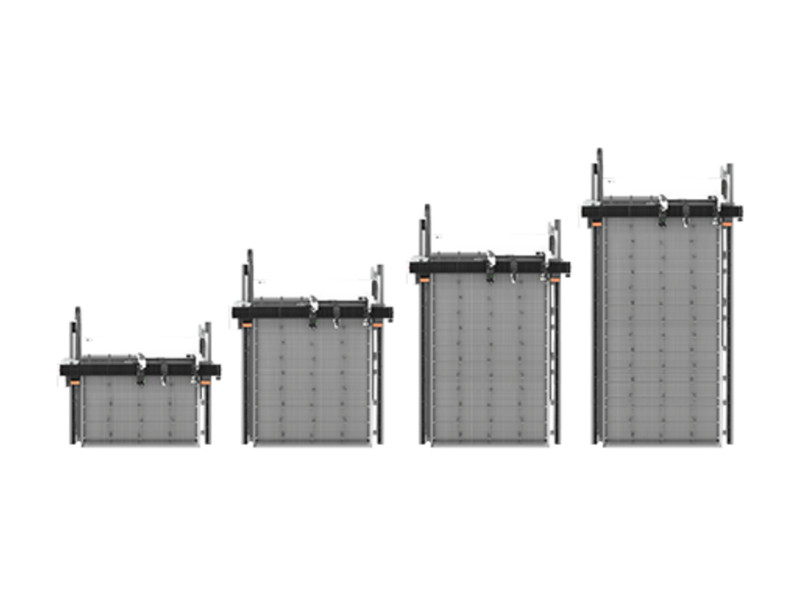 Designed for Production
The M-Series was built using WARDJet's modular design philosophy. This allows each machine to be tailored to your needs. The M-Series boasts the widest range of configurations in its class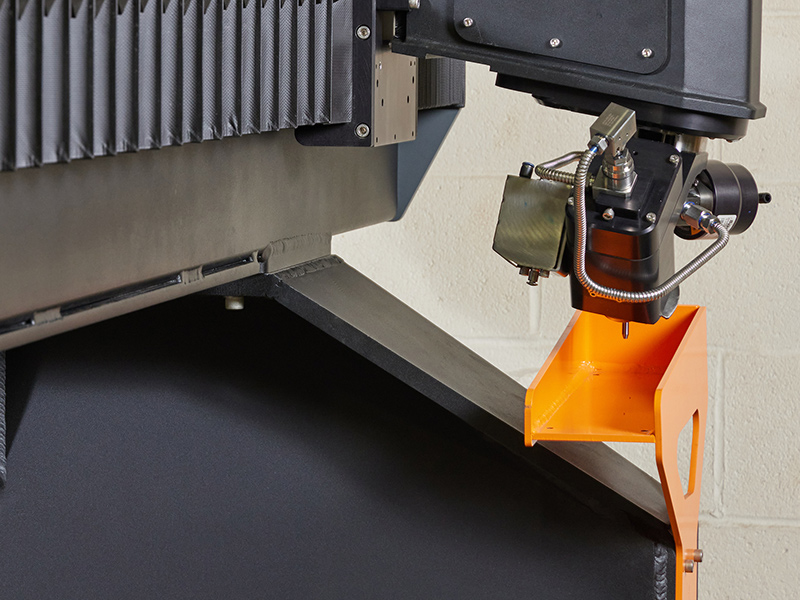 Optimize Cutting Area
The M-Series uses decades of multiple head cutting to ensure maximum productivity. Park one of the heads to the side to utilize the full cutting area with one or two other heads. Program different head spacing to match each jobs' requirement.
The M-Series mid-rail design gives you easy access to your material on all sides of the machine. This allows more of the machine bed to be used. It is the easiest access design on the market.
The M-Series uses premium drive systems to achieve traversing speeds of 1000 IPM. The precision helical rack and pinion ensures smooth motion and excellent cut quality.
The M-Series offers up to 3 head positions as standard using both 3-axis and 5-axis waterjet heads. If needed, we can customize our machine with more head positions. Our record is 16 heads on one gantry.
A Complete Package
More than just a waterjet, our 30+ years of service and commitment comes "bundled" with our waterjet cutting systems. Upgradeability
Waterjet systems and accessories engineered to scale with your business Unlimited Support
Stop waiting for a technician. Maximize your uptime with remote support. Free Training
1-on-1 training with waterjet professionals for as long as you own your waterjet. Online Resources
Most comprehensive training and support documentation in the industry.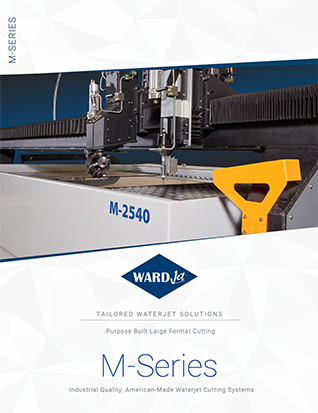 Perform Better
We invite you to learn more about how our M-Series lineup can help you perform better within your industry.
Get in touch
Join our team
We are always looking for knowledgeable people who are passionate about delivering an exceptional customer experience. Let's talk!