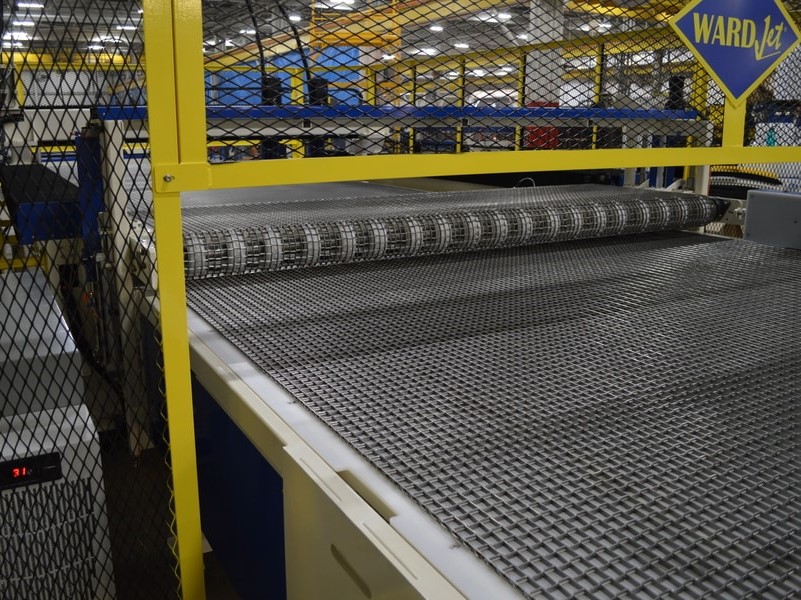 Continuous Production
The L-Series features a full chain feed system with configurable infeed and offload options. This allows simultaneous loading, processing, and offloading of material ideal for high throughput production runs.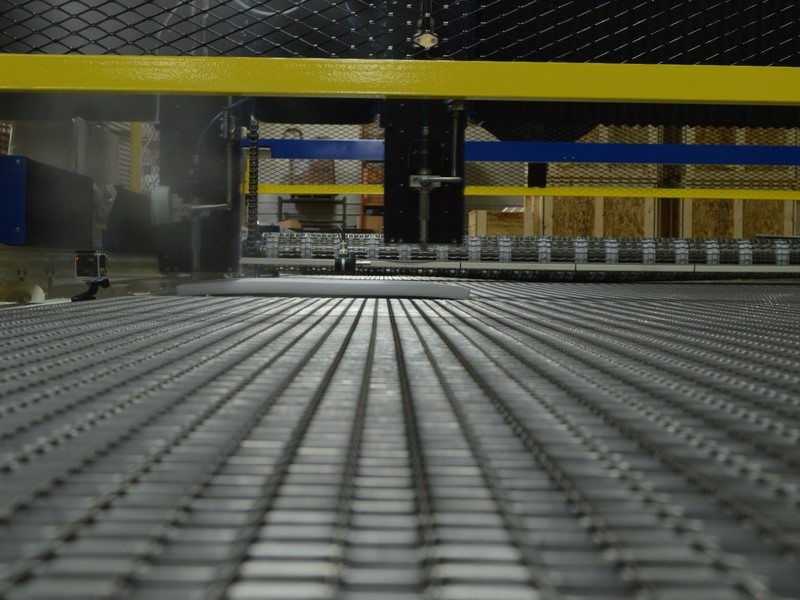 Tailored for Your Process
The L-Series gives you countless options in cutting head, material handling, and waste handling. The L-Series can be configured for high flexibility between jobs or for single button, continuous operation.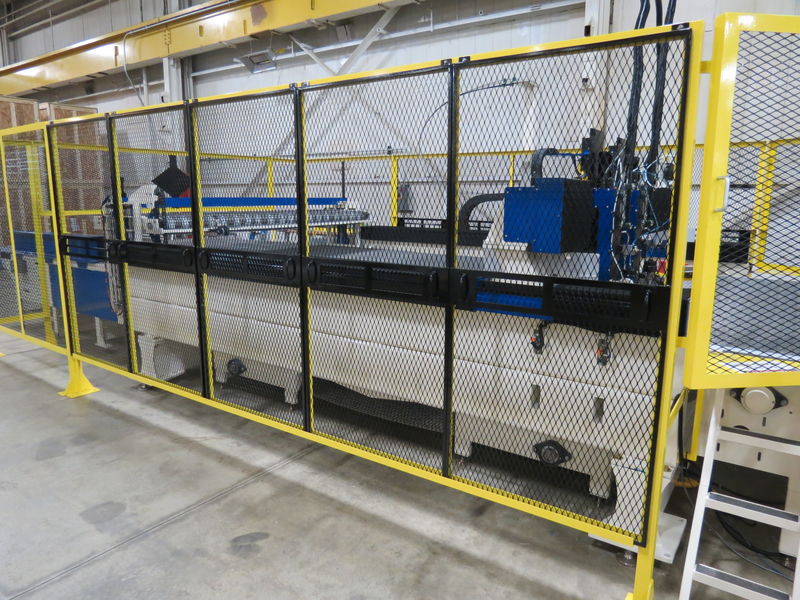 Full Safety
The L-Series features a full safety surround for the highest level of safety. Optional access doors and integrated ladders for tank access are also available options.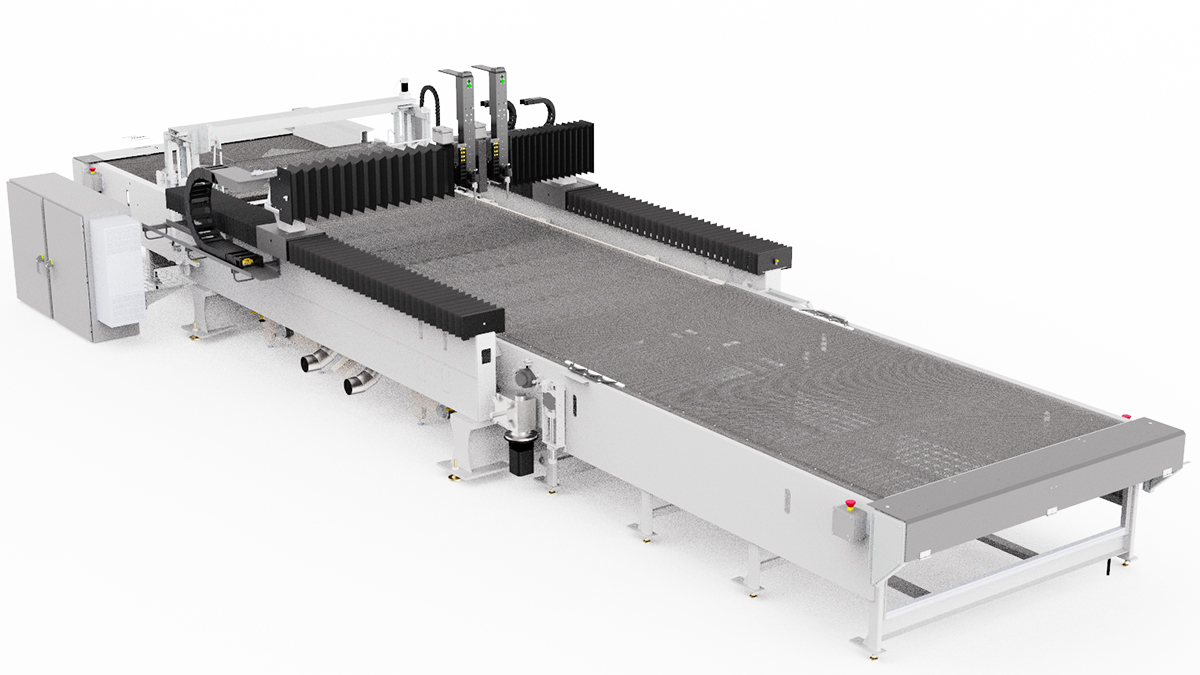 L-3018
Cutting area is 10' (3.0m) in length x 6' (1.8m) in width with 12" (.30m) in Z-Travel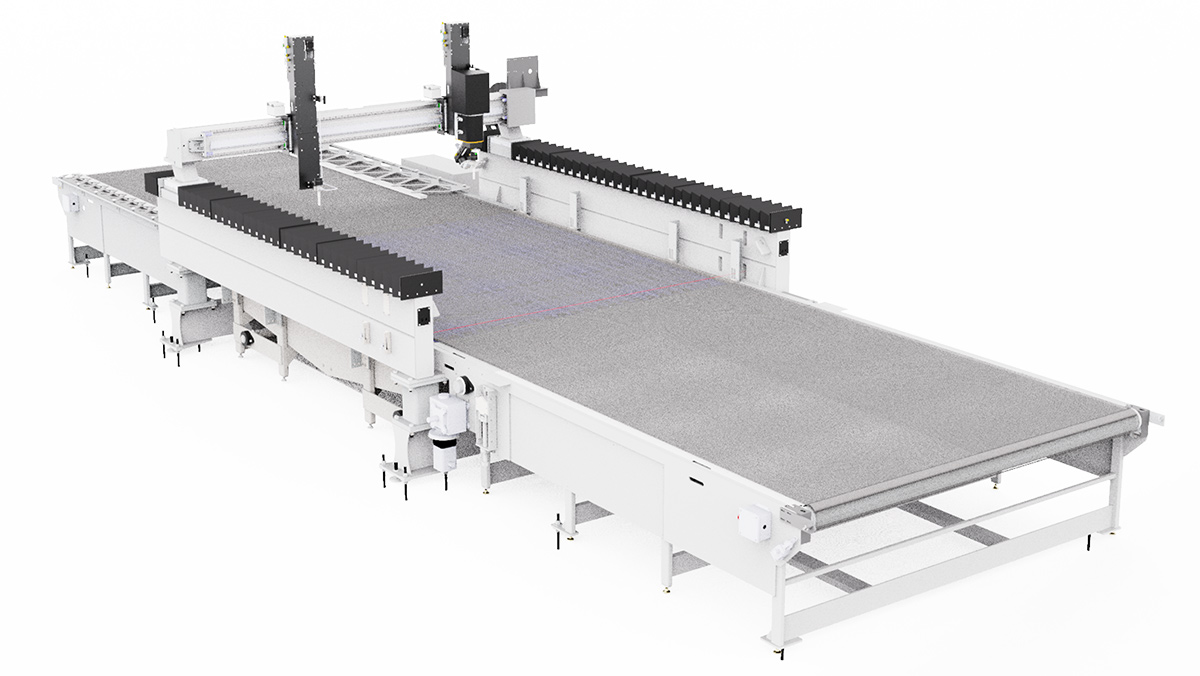 L-3025
Cutting area is 10' (3.0m) in length x 8.3' (2.5m) in width with 12" (.30m) in Z-Travel.
The L-Series can reach speeds of up to 7000ipm with high acceleration. As water-only cutting tends to be high volume parts, the time to get from one part to the next is critical in reducing overall cycle time.
The L-Series drive system uses THK rails and a linear drive system for high speed and durability. The L-Series will run day and night with very minimal upkeep.
The exclusive L-Series tank design directs all water and debris to a central drain location. From there, the L-Series offers a wide variety of wastewater solutions to suit your need. Recirculating washdown systems, paper bed filtration, and closed loop systems are all available.
A Complete Package
More than just a waterjet, our 30+ years of service and commitment comes "bundled" with our waterjet cutting systems. Upgradeability
Waterjet systems and accessories engineered to scale with your business Unlimited Support
Stop waiting for a technician. Maximize your uptime with remote support. Free Training
1-on-1 training with waterjet professionals for as long as you own your waterjet. Online Resources
Most comprehensive training and support documentation in the industry.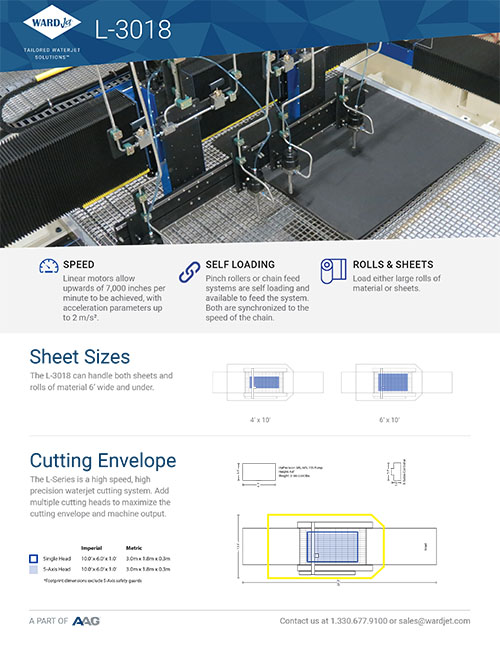 Perform Better
We invite you to learn more about how our L-Series lineup can help you perform better within your industry.
Get in touch
Join our team
We are always looking for knowledgeable people who are passionate about delivering an exceptional customer experience. Let's talk!