McCormick Place, Chicago IL.
September 12-17, 2022
Join us at the International Manufacturing Technology Show, September 12 – 17, 2022 at McCormick Place, Chicago IL.
WARDJet Booth: North Building, Level 3 – Booth #236515
Come see our X-Series live demonstration at the show, and talk to our on-site CNC specialists about adding an WARDJet CNC waterjet and increase your production!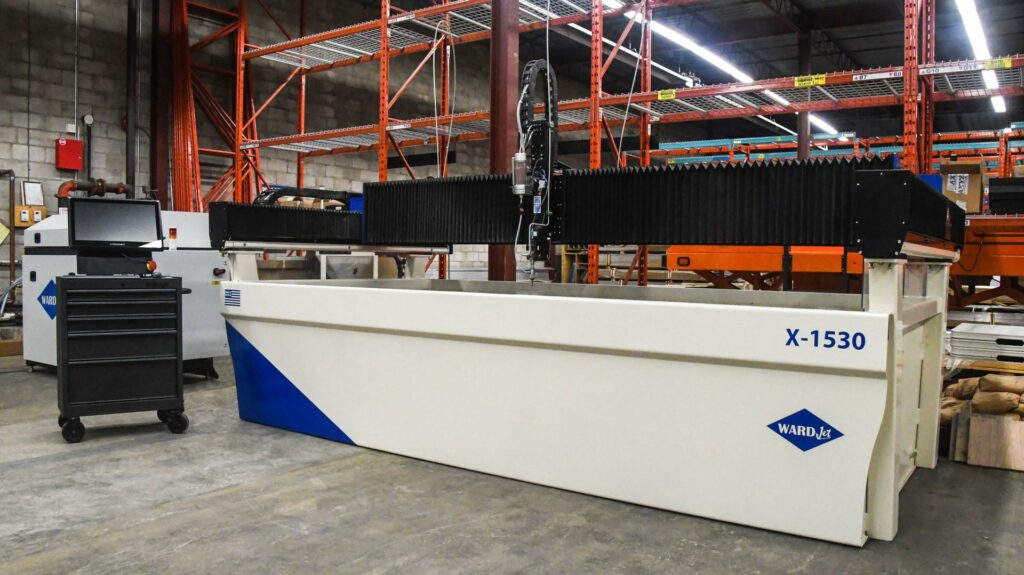 HIGH PERFORMANCE CNC WATERJET
Manufacturers looking to process non-ferrous metals in low to high volume manufacturing environments will benefit from a standard list of features that make the X-Series waterjet among the best machines in the market specifically engineered for high precision part production in nested-based CNC operations.
See you there!