Exciting news! Our X-Series waterjet is being featured in the hit Netflix show, Car Masters: Rust to Riches, throughout Season 3. The first season had 8 million viewers and was on the top 10 list for "most binge-watched shows".
The Show
Car Masters is a fun reality show that follows an enthusiastic team of car experts converting old cars and trucks into fascinating custom-built products for a unique set of customers. From speed racers to smart cars to fire-truck hot rods, the crew has transformed the most boring vehicles into the coolest creations you'll ever see on television.
Why the WARDJet X-Series?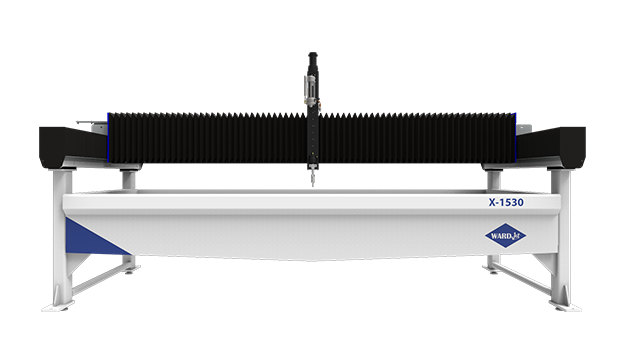 The X-Series is a purpose-built machine that increases productivity for a range of applications. It can be configured with multiple head/tool options, and its tanks are the only tanks to feature internal channel and upright supports. With ¼" steel as standard (compared to 1/8" or smaller in some competition) the X-Series provides unparalleled heavy-duty construction and a drive system designed for long-term ownership.
Click here to view the trailer for Car Masters: Rust to Riches – Season 3.
For waterjet parts and accessories, visit CNCShop.com.