When UK company Lionweld Group needed a more efficient cutting solution to address production inefficiencies, WARDJet's X-2040 waterjet came to the rescue.  The company, based in Middlesbrough, North Yorkshire, manufactures forged steel and GRP products, and is the sole UK producer of safe grid flooring. They are also suppliers to the offshore wind turbine, nuclear energy, rail, and hydropower sectors. When an order came in for wind turbine internal platforms requiring mesh panels, they turned to WARDJet to select an industrial cutting machine to successfully complete the request.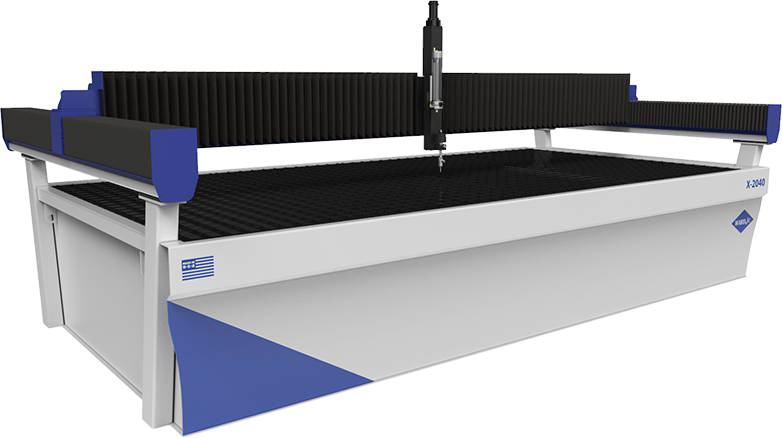 Engineering Manager at Lionweld Group, Richard Hookway explains: 
"Previously, these platforms were constructed manually by two engineers and required approximately two weeks to construct each platform, thus proving labor intensive, leading to longer turnaround times, and increasing the risk of errors in production. Following installation of the X-2040 machine, it now takes less than a day for one employee to achieve the same result. Furthermore, by comparison with the waterjet machine already in use, the X-2040 has also proved much simpler to operate and easier to maintain."
X-2040: Engineered For Speed, Accuracy, And Strength
Boasting the largest cutting envelope in its class, the X-2040 can handle industrial-sized jobs with the same speed and accuracy as a smaller format waterjet. In addition to the maximum cutting speed of 20 metres/min, the machine incorporates a special height sensor, a 400lb (181.437kg)-capacity continuous abrasive feed hopper and a 60,000psi intensifier pump.
Other features include:
Water-Level Control – An internal water level control system that does not alter or change the cutting envelope or footprint. This enables underwater cutting which can significantly reduce noise and splash back. cutting table enclosures.
Lightning Speed – A cutting head mounted on the lightweight crossbeam can accelerate faster between cuts which will increase overall productivity.
5-Axis Cutting – the Apex 60 allows for 3D cuts up to 60°, without a reduction in the 2D work area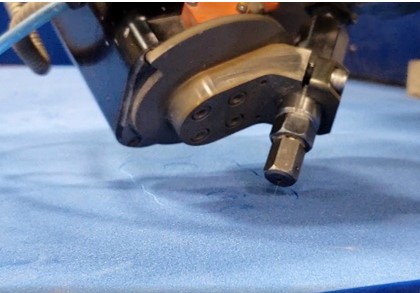 In addition to the easy-to-use WARDCAM software, Lionweld Group uses a specially designed program to nest the several parts of its standard 3.6 x 1.2-metre GRP mesh panels.
Future Expansion and Service
Richard Hookway adds: "The X-2040 has been a great addition to our machine portfolio, with the consequent increase in cutting speed and accuracy a real boost to our production capacity and manufacturing capabilities. We are now looking to cut stainless steel with an accuracy of 0.7mm which will be a real game changer for our steel fabrication plant."
On the service (including operator training) provided by AAG prior to, during and after installation, Richard Hookway concludes: "This was excellent in every respect and augurs well for our future business partnering with AAG and the WARDJet brand."
Contact
For more information on Lionweld Group, visit www.lk-uk.com.
To view WARDJet's latest line-up of waterjets, click here or complete an online request form.   For waterjet tools, parts, or accessories, visit CNCShop.com.